ERISA
The team at HPG provides audit & accounting and tax services for defined contribution, 401(k), 403(b), defined benefit, health and welfare employee benefits plans, and Employee Stock Ownership Plans ("ESOP"). We understand your objective to maintain quality while balancing cost, timeliness, and responsiveness.
HPG is committed to staying current on the applicable professional standard rules and regulations of ERISA, the Department of Labor, and the IRS for employee benefit plans. As a member of the AICPA Employee Benefit Plan Audit Quality Center (the "Center"), we access comprehensive resources to enhance the quality of your employee benefit plan audit. We provide our team members with on-the-job training and a minimum of eight hours of CPE annually specific to this practice segment. Additionally, the Partners in charge of the Firm's ERISA practice attend the annual AICPA National Conference on Employee Benefit Plans. Our highly competent team of auditors are knowledgeable in the unique requirements of quality employee benefit plan auditing. Superior training and expertise ensure that we deliver the reliable service you need to confidently manage your plan and meet your fiduciary responsibilities.
Our employee benefit plan audit services include: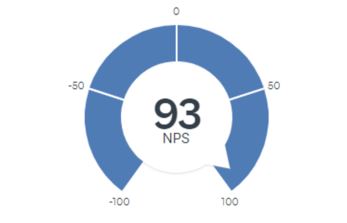 HPG's ERISA audit practice earned an outstanding Net Promoter Score® (NPS) of 93 on its 2019 survey to clients. An NPS score of 70 or more is considered by accounting industry experts to be "world class" and an indicator of overwhelming client satisfaction.
"Our value proposition is that we work with Plan Sponsors to ensure that their plan participants receive all the benefits to which they are entitled., so our clients' experience in this endeavor is of utmost importance to us," said Mark Livingston, HPG ERISA Practice Growth Leader. "We are pleased that we received a score of 93, as this recognizes HPG as being world class in this important service offering.